PROVENANCE HELPLINE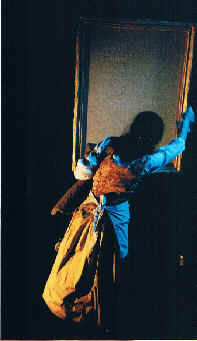 by Jim Grover
Celebrate 400 Years of Rembrandt in 2006
Details of Etcetera Theatre (14th November to 3rd December 2000) and ROYAL ACADEMY OF ARTS (October 2001) and subsequent performances, programme notes, credits and details of cast.
See also ON-LINE SCRIPT, REVIEW or RA Letter
In Artwork Hell

Nov/Dec 2000

Oct 2001

Porter, Judge, Rocco (member of de Medici court)

GREG HOLMES

BRIAN SCOLTOCK

Lenin (a neglected Soviet sculpture), Owner, Cosimo de Medici III, an art collector, Nazi Officer

JIM LAWLESS

RYAN WILSON

Rembrandt van Rijn, painter and collector, a 1940s decendant

PAUL BRENNAN

PAUL BRENNAN

Hendrickje, a 1940s wife

KATE LOKI

KATE LOKI

Provenance Helpline, Cornelia, daughter of Remnbrandt and Hendrickje, 1940s daughter, present day decendant
SIMONE ASHTON
AMANDA BAIN
BIOGRAPHIES
Kate Loki. Hendrickje.
Among Kate's appearances are: all female roles in Two, Senioratarde/Madame Bazin in Restless Heart, Mrs Stokes in A Night Out, title role in Antigone, Antonia in Can't Pay Won't Pay, Arkadina in The Seagull. Created the role of Hendrickje in Provenance Helpline. Recently appeared as Florence Nightingale in What The Victorians Did For Us on BBC2.
Paul Brennan. Rembrandt.
Theatre includes Don John in Much Ado About Nothing, Ben in Dumb Waiter, Kafka in Kafka's Dick, Sonnateers at the Globe. Assistant director (Memory of Water) (Vauderville). Film:- Construction Worker (Cabby), Reg (Ticket to Ride). Created the role of Rembrandt in Provenance Helpline. Recently in pilot for AZ Films Mortal Coil.
Simone Ashton. (Cornelia/Helpline.) has appeared in Sessions (Finborough Theatre), as Juliet in Romeo and Juliet (Sterling Renaissance Faire), Ophelia in Hamlet (American Shakespeare Festival), Mariane in Tartuffe (Pelican Studio) and Marie in Woyzeck (Impact Theatre). Film includes Engaged Tone (Angle Pictures).
Amanda Bain. Cornelia, Voice of the Helpline, has appeared onstage as Hermia in A Midsummer Night's Dream, Mary in The Bald Prima Donna, Tanzi in Trafford Tanzi, Hortense in The Boyfriend, Honey in Yellow, Cabaret Artist in Putting On The Blitz, Mildred in Curtains and D in Whale Music. Film work includes Beth in Balcony and Sally in Suspicion.
Greg Holmes (Judge/Rocco) trained at LCTS. He has fringe, repertory and film roles to his credit, including performing in the controversial Cold Fish, as Jeffrey Archer in the satirical Deptford Millennium Pantomime and a critically acclaimed role in Lucy Catherine's A Tender Prayer at the Courtyard Theatre. He is a regular Jim Grover villain, having played Maundy Gregory in Glass Hero in both Edinburgh and London.

Subsequent work includes an appearance in

Danusia Iwaszko's Rough Cut.

Brian Scoltock. Judge/Rocco, has featured in a long-running commercial on German TV, Film Director in LWT's The Blonde Bombshell and as various characters in information films and training videos, including A Monk for Southwark Cathedral and A Child Molester for prospective foster-carers. On stage; Trevor in Martello and Farmer Lodge in The Withered Arm.
Jim Lawless (Lenin/Owner) His credits include Man in - Berkoff's Lunch; Puck, Ned Blunt in Aphra Behn's The Rover, Frederic Pirates of Penzance, Nick in Ayckbourn's Bedroom Farce, Trinculo in The Tempest, Various - American Eagle 2000.
Ryan Wilson, Lenin/Owner/de Medici/Nazi Officer,

has been acting with the Hal Company and

RITE2STAGE for 5 years, playing in Midsummer Night's Dream, Murder in the Cathedral, 4thKnight/Tempter in Murder in the Cathedral, Lysander in A Midsummer Night's Dream, Lacatos in Lysistrata, Darren in Breaking The Silence. He also played Walter Adams in Jim Grover's Glass Hero in Edinburgh and London and, most recently,

the lead in

Rough Cut by Danusia Iwaszko. Ryan is best known for having played guitar in C33X, having performed in UK, Europe and the USA, winning the admiration of famous names like Morrissey, Alan McGee and Boy George. S

Jim Grover. Playwright, director, designer.
Full-length plays include Golf War, Beating Time and Glass Hero. Other performed works: Pictures In Babcia's Head, Angel Hair, Changes and Oilpaint Does Not Wash Out. As actor; Fairy in A Midsummer Night's Dream, Playwright in No Reservations, Male Chorus in Lysistrata, Chris in Bad Samaritans Go Places, The Sculpture in The Lost Rider. As director: People In The Sun, Mea Culpa, Dog's Dinner and Glass Hero (for Edinburgh Festivals). As producer: Strutting and Fretting, No Reservations, Launching Pad and Paintings By Playwrights. Most recently seen on TV as the playwright interviewee in LWT's The Monocled Dandy (London's Scariest Mysteries).
Valerie Lucas. Director, designer, costumes.
Valerie Lucas trained at Essex University Theatre and the Sherman Theatre, Cardiff. Work as director/ designer includes dance and music theatre for Theatre Valise, TamTam Theatre, Theater Die Raben and WNO. For RITE2STAGE: director, Oilpaint Does Not Wash Out and Twenty Years of Humble Invocation. She currently works as

Assistant Professor (

Acting and Directing) at Ohio State University.
Neil Kagan (costumes) trained at the University of Surrey Roehampton, where he studied design and technical theatre. Since graduating, he has worked for the British Council and TamTam theatre for children.
Adam Carree (lighting) is a freelance lighting designer; working with companies such as the London Bubble, OTC and the Home Office. He also works as a Visiting Tutor at Central St Martin's.
Stuart Butcher (set design/construction). His goal is directing. His experience includes set design and building, sound and light rigging, stage management and theatre company production. He is also a musican.
Morwena Chapman (lighting operation) studied Drama and Dance at the University of Surrey Roehampton.
PRODUCTION TEAM

Nov/Dec 2000

Oct 2001

DIRECTOR

Valerie Lucas

Jim Grover

PRODUCER

Jim Grover

RA Events and Lectures

DESIGN AND CONSTRUCTION

LIGHTING DESIGN

Adam Carree

RA Engineers

LIGHTING OPERATION

Morwenna Chapman

RA Engineers

SOUND ASSEMBLY

Paul Brennan

Jim Grover

SOUND OPERATION

Morwenna Chapman

Jim Grover

COSTUME DESIGN AND EXECUTION

Neil Kagan

Neil Kagan

Valerie Lucas

Valerie Lucas

Teresa Grover
Stuart Butcher
Stuart Butcher
Thanks to Jorene Celeste for rehearsal facilities, Lawrence Corner for costume hire.
REMBRANDT AND THE ART OF KEEPING A COLLECTION
Rembrandt was a miller's son, his mother a baker's daughter. His family was prosperous enough to send their only surviving child to a good school and then on to university. His parents had great hopes for a return on their investment; a minister of religion, a doctor or a lawyer in the family. Imagine their disappointment. In the tradition of many great artists throughout history he dropped out after a few months.
It was the golden age of Dutch painting. Art did not pay a fortune but the work was regular. During his apprenticeship he had seen works by painters who would soon form an inspiration both for his art and for his collection. Caravaggio especially but Italian artists in general were revered by Dutch artists, who at some time in their lives had to make the pilgrimage to Florence to pay homage. Not Rembrandt; he brought Italy home to Amsterdam in his collection. He had been lucky. His genius was recognised early and he had to struggle to keep up with the many commissions for portraits and historical works. He also married well to Saskia van Uylenburgh, daughter of a rich tulip importer and his landlord's niece. During this time he was the most sought-after painter and, with the proceeds of his art, he amassed an enviable collection. The marriage which coincided with this wealth and in which Rembrandt's wife became his chief model, lasted eight years. She left him a widower with an infant son. She also left a will forbidding him to remarry if he wanted to keep any of her inheritance.
By the time Hendrickje Stoffels came on the scene he was already losing money. Her predecessor in the complex role of nurse to son Titus, housekeeper and principle model had parted under a cloud, taking substantial payment in kind for sexual services rendered and an alleged breach of promise. Hendrickje was different. She was not after his money nor Saskia's jewellery (most of it was gone anyway) and became involved with him at the very moment his career took a downturn. The birth of their Cornelia 'proved' the immoral relationship for which the Dutch Reform Church had hounded them both and excommunicated Hendrickje. Total ruin and disgrace were just around the corner. Rembrandt was overdue in payments of 8000 guilders on his house alone and tried to solve his difficulty through more borrowing. In July 1656, after failed attempts to transfer his remaining assets to Titus, Rembrandt filed his own bankruptcy with the courts. His collection should have easily cleared his debts but Dutch auctions only attract bargain hunters. A mere fraction of their value was raised through the sale of some of the finest pictures known at the time.
I honestly don't know whether the actual painting purchased by the historical Cosimo de Medici III is hanging in a public gallery or languishing in a store-room. I don't want anyone to tell me either. Sometimes too much research can completely ruin a play.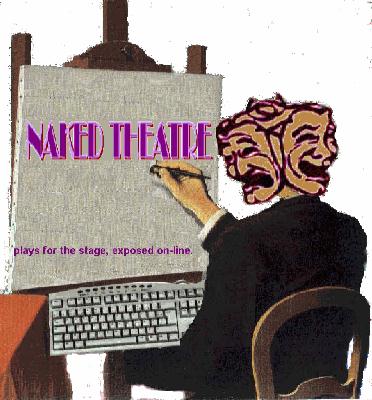 ON-LINE SCRIPT PICTURES IN YOUR DREAMS HOME LINKS